<!ment.getElementsByTagName('script')[0]; s.parentNode.insertBefore(po, s); })();
Calendar > Upcoming Events
---
Upcoming Events
Resume Day
Tuesday, Mar 11, 2014
Time: 11:00 AM
End Time: 02:00 PM
Location: Crocker Plaza

Event Details:
Marshall Business Student Government is hosting its semi-annual Resumé Day on Tuesday, March 11th from 11am-2pm in Crocker Plaza! During Resumé Day, MBSG hosts roughly one dozen professionals from a wide variety of industries to meet with any USC student. These mentors suggest industry-specific resumé critiques that continue to solidify students' chances to get internships or full time offers. The key is that each student receives personalized treatment with each professional reading, feedback which will be very useful for recruiting.

To participate, you must RSVP by emailing relations@scmbsg.org with subject "S14 Resume Day Reservation" with the hour(s) you would like your 20-minute time slot to be during 11:00am-2:00pm. Sponsored by University Student Government (USG), we invite all majors to attend!
Phi Beta Lambda\'s 2014 California State Business Leadership Conference
Friday, Mar 28, 2014
Time:
Location: Westin Los Angeles Airport Hotel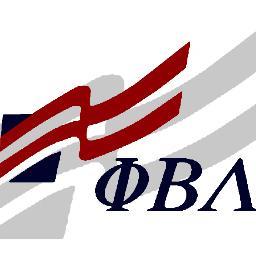 Event Details:
This year's SBLC will be held at the Westin Los Angeles Airport Hotel from Friday, March 28th to Sunday, March 30th.
This is PBL's premiere event in which members are able to compete in 60+ business-related events with colleges across the state. There will also be workshops and speaker events, with emphases in entrepreneurship and career development. To register, you must pay the registration+ hotel fee (2 nights) of $199* to any e-board member. Only members are allowed to compete (membership fee of $35). Checks are payable to USC Phi Beta Lambda.

Register HERE. The deadline to register is Friday, March 7th. Check out the competitive events that will be available HERE.

*Due to student government funding, we will be able to refund you a portion of this fee!

About PBL: Phi Beta Lambda (PBL) is the collegiate division of the association FBLA-PBL. Membership in this division reaches 12,000 nationwide and is open to all postsecondary students who have an interest in business. Contact us at uscpbl@usc.edu for more information!